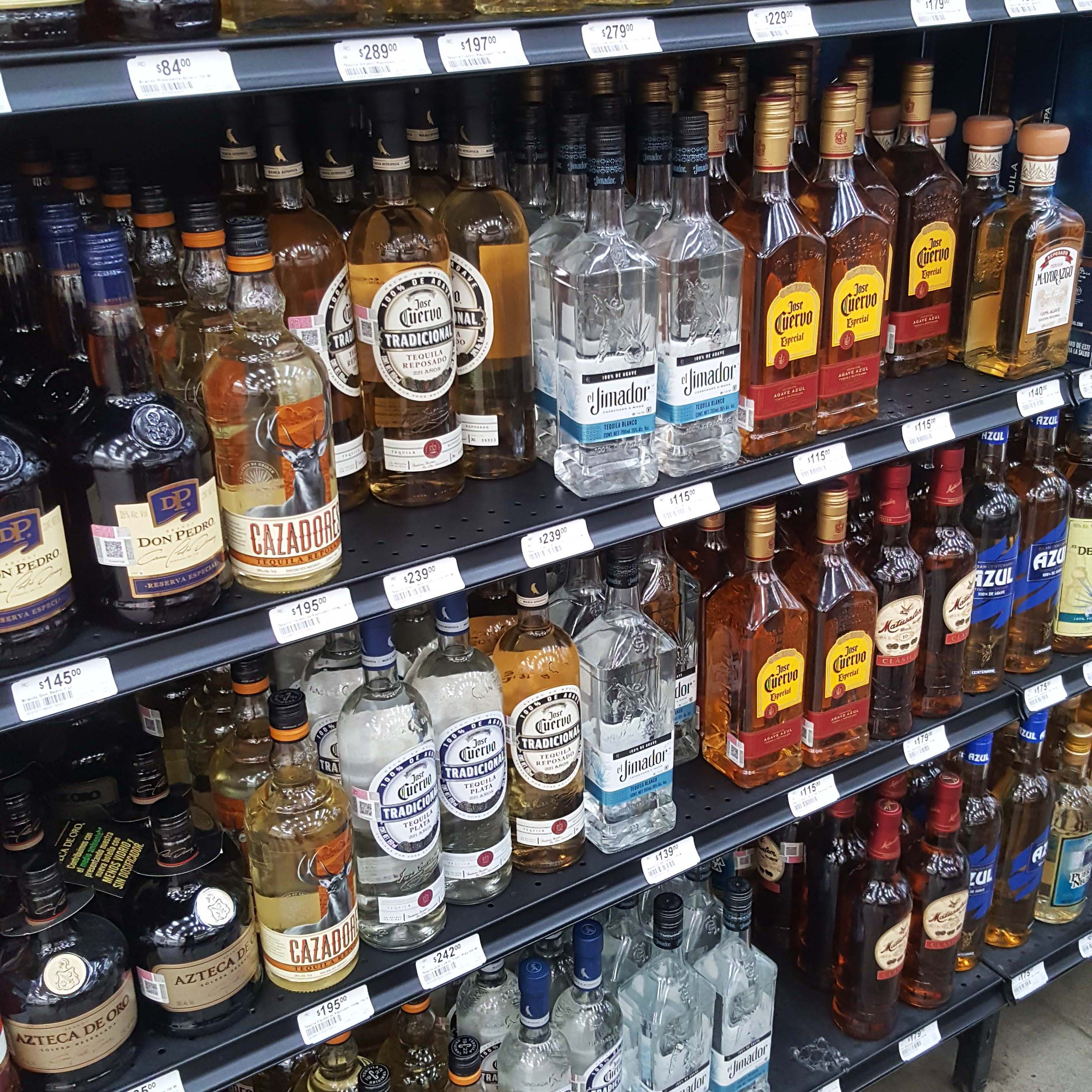 Buy Tequila in Mexico City Supermarket
Being a tourist, where exactly to buy tequila in Mexico City is the frequently asked question. If you want the best deal, go get the tequila in the supermarket such as Wal-mart, or in the convenient store like OXOX. Just to be sure not to get them in the airport or souvenir stores which are all designated to rip tourists off. Tequila sold in Mexico's airport duty-free shop is around USD 16-20 i.e. 390 pesos per bottle, while that in Mexico's supermarket is around USD 6-10 i.e. 200 pesos. Therefore, be smart about that. You might refer to the below for why you need a bottle of tequila now.
Mexico Tequila
Mexico is a protected designated origin of tequila, so it is a must have if you are traveling to Mexico. When we were heading to Mexico City from the border, we came across a huge Agave Landscape around the city of Tequila. Lucky enough for us to find out now that it is regarded as UNESCO World Heritage Site.
Tequila relieves travelers' tummy
Just a kind reminder that tequila with 40% alcohol content could kill bacteria if you have a travelers' tummy. It definitely helps relieve my persistent diarrhea due to the Mexican water and change of environment. I love tequila, as well as I, need it to stay well in Mexico. You should go get one now.