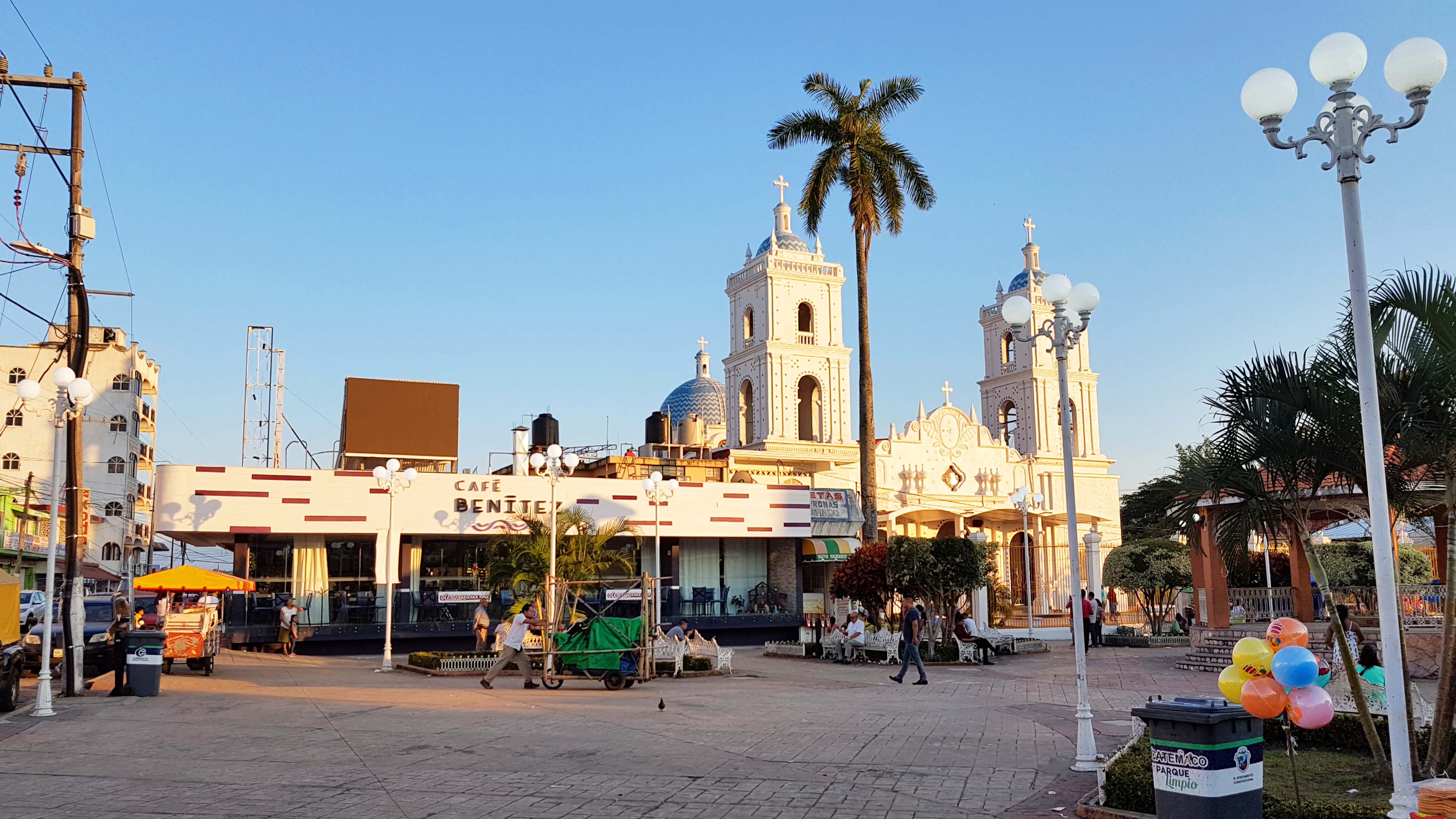 We only spent a night around Catemaco Parque facing one of its attractions, the freshwater lake, for an overnight stopover. There are far lots to be discovered, but we did not make it as we were on a tight schedule.
Catemaco Accommodation
Los Arcos(Average): It cost 800 pesos a night and the hotel was just right next to the fresh water lake. Walkable distances to the park, seafront restaurants, bars, and shops. It is very convenient, but no sound insulation at all. It was no difference to me sleeping in the room than in the street. Catemaco is a very local Mexican place, and hence no branded hotel could be offered. Basically, it is your only option.
Things to do in Catemaco
Basílica de Nuestra Señora del Carmen: There was a relatively small but beautiful Cathedral built in 1799 mainly worshipping Virgin Mary located next to the park. If you took a closer look, there were drawings of Jesus and Mary's lives on the windows.
Parque: It was the main plaza/park locating at the heart of Catemaco. There were street food booths, handicraft booths, and Catholic accessories booths there. Those made the main plaza crowded with tourists.
Malecon: There was a lakefront walkway, a pier for tourist boat tours, some restaurants, and souvenir shops. It should be a good place for women to shop. Just a kind reminder that most of them are made in India instead of Mexico.
Catemaco Restaurants or Bars
Restaurante la Ola: No breakfast, and late lunch in the afternoon after four hours driving, so the first thing upon arrival was to eat! We were starving and I was cranky. We just randomly picked a restaurant near the Malecon. Surprising, it was with such a good fresh water lake view. We ordered seafood soup rice and it was delicious. Except for a lot of flies, which are understandable in a local Mexican place, the food and environment are quite well.
La Panga: We walked along the Malecon and accidentally found a shack in the middle of the lake. The restaurant in Catemaco was very much like that in Florida except for the abundant of freshwater flies. We caught a few shots of tequila there and looked at the sunset here together.