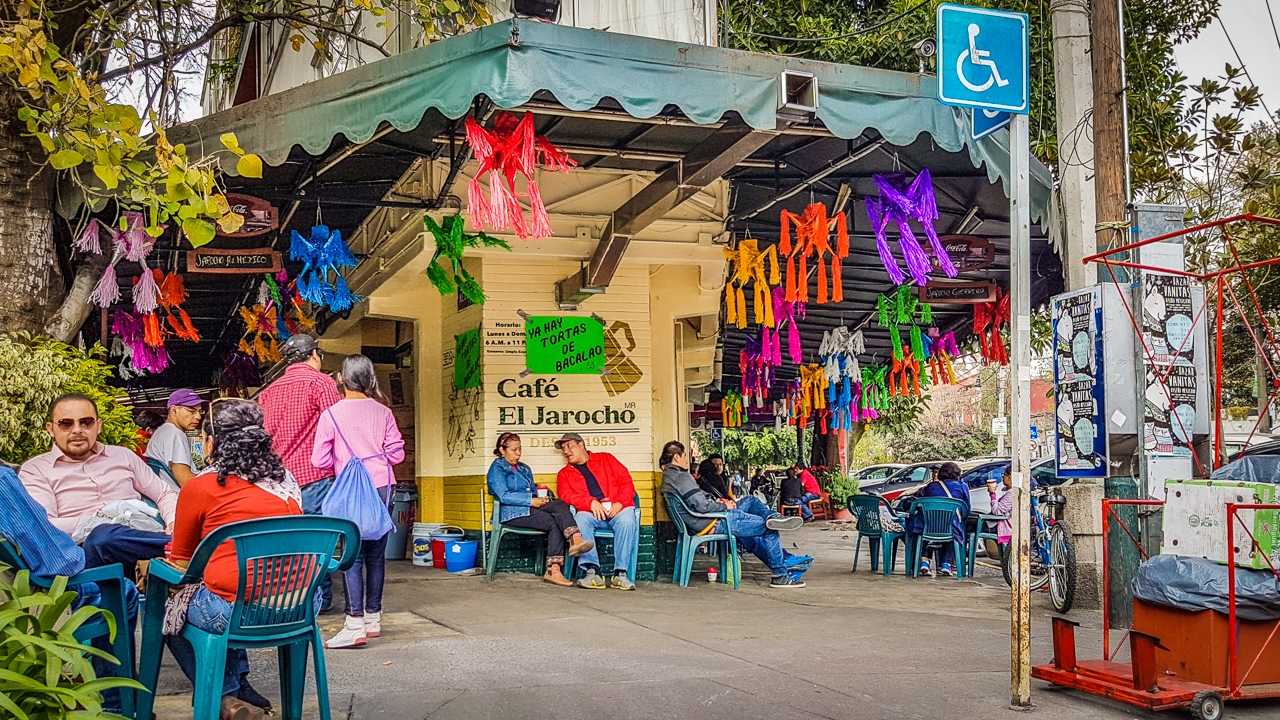 A Must Try Cheap Local Authentic Coffee in Mexico
Cafe El Jarocho is a must try cheap local authentic coffee in Coyoacan, Mexico. There are a few Cafe El Jarocho stores in Coyoacan, and two of them are 5 minutes walk away from Frida Museum as well as Coyoacan market. Why not drop by and try it out? Let us know what do you think about their coffee.
We don't usually read a lot of travel books to go search for top tourist spots but instead just walk around the place where we stop to explore and experience the local culture.
After a few expeditions in our neighborhood, Coyoacan, following the refreshing roasted coffee beans aroma, and the same coffee cup held by most of the locals, we found out that there was always a long queue over the weekend outside Cafe El Jarocho, which was founded in 1953, so we went in during a weekday non-peak hour to give their coffee a go.
Their coffee is truly tasty and cheap around 18pesos brewed and roasted in store. We normally would get a donut to pair with the delicious coffee. Like all of the locals, we would sit outside on the plastic chairs or benches provided to chill out, watch the people, and sometimes listen to the live musicians' performances.