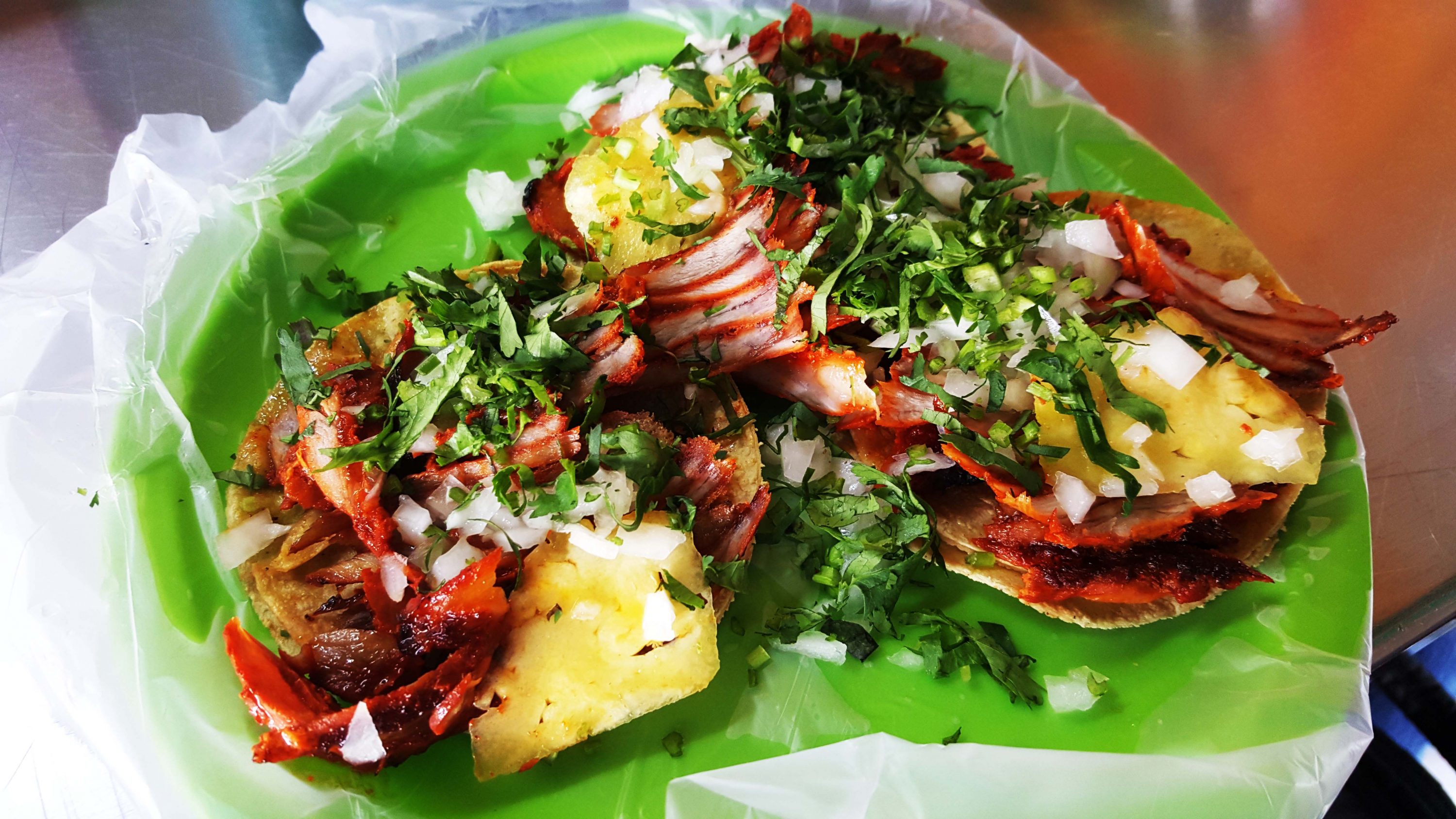 Authentic Traditional Mexican Tacos
Dennis is in love with Mexico as well as Authentic Traditional Mexican tacos, and the main diet of Mexicans are tacos. For the few months, I have lived here, my diet changes completely from rice to Mexican tacos. However, you need to pay a price in advance to have a bite of real Mexican taco – Montezuma's Revenge. The very first week we arrived in Mexico, both Dennis and I had typical Mexico stomach problems with persistent diarrhea for a whole week. I bet you can surely be a real Mexican after having the travel tummy. 
What are Authentic Traditional Mexican Tacos Exactly?
Authentic Traditional Mexican Tacos are Mexican diet with over 500 years of history. It is either a corn or wheat tortilla folded around a filling such as beef, pork, chicken, cheese, etc. There is a few kind of spicy sauces at your disposal. It is definitely an easy making convenient fast food.
What are in Authentic Traditional Mexican Tacos?
There are different types of Authentic Traditional Mexican tacos meat ingredients namely below and they are normally topped with onion, and cilantro (coriander). To make your life easier, we have put down both Spanish and English equivalents for you.
Pastor: sliced adobo marinated pork and best paired with pineapple

Suadero: soft and smooth beef cuts between the belly and leg
Longaniza: Spanish sausage – longer and spicier than its sister, chorizo
Tripa: well-cooked tender or crispy fried small intestines
Cabeza: roasted beef head. Or you are welcome to point at the required part.
Lengua: beef tongue
Bistec: sliced ribeye or sirloin
Costilla: (steak and) rib
Pechuga: breast (understood to be chicken)
Chuleta: pork loin cuts
Cecina: salted, chili pepper marinated dried meat, sliced beef or pork
Adobada: pork marinated with adobo seasoning
Con Queso: with cheese
Apart from the above, there is a breakfast Mexican taco called "Huevos a la Mexicana".Whenever we go out for breakfast, there is always "Huevos a la Mexicana" on the menu, so, the kind of typical Mexican-style eggs certainly attract us to give it a go. They are scrambled eggs in tomato salsa and they are absolutely delicious.
What Sauces are Usually Garnished with Authentic Traditional Mexican tacos?
I love spicy and it makes Mexican tacos whole lots differences with spices. It burns your tongue and makes you sweat, but still, I would go for it!
Pico de gallo (A chop mixed with onions, jalapenos, tomatoes, and cilantro)
Lime
Onion
Avocado Salsa
Chipotle Salsa
Ranchera
How Much are Authentic Traditional Mexican Tacos in Mexico?
It greatly depends on the type of street booths or restaurants you are in, but given the cost of living in North America, or Hong Kong, they are cheap.
Street Mexican Taco Booths: around 5-15 pesos/each
Small Mexican Tacos Restaurants: around 12-15 pesos/each
High-end restaurants or 5-star hotel: around 23 pesos/each
Do you have any recommendations of any Authentic Traditional Mexican Tacos restaurants in Mexico?
For sure! The top Mexican taco we have ever have is street taco!
Tue & Sat Market Street Taco Stand, Av Stim 1288, Lomas del Chamizal, 05129 CDMX
Taqueria El Greco, Ave. Michoacán No.54, Cuauhtémoc, Hipódromo, 06100 Ciudad de México, CDMX
Taqueria Tres Coyotes, Av. Miguel Ángel de Quevedo 654, Coyoacan, Coyoacán, 04000 Ciudad de México, CDMX
Will I Have any Diarrhea or Food Poisoning after Having Street Authentic Traditional Mexican Tacos in Mexico?
Everything pays for a price. I would say Mexican tacos from the streets or small restaurants taste way better than the high-end one, but you might need to risk to have a few days of diarrhea. If you want to make sure you are safe, I would recommend you to check if they have below
Using tap water or bottled water to clean the dishes. Tap water is a big "No"
Any chemical used to spray the table or wipe the floor. You should be able to smell it. I only see it in high-end restaurants and American's chain fast food stores in Mexico. In general, they are safe to dine in.
My experiences in high-end restaurants in Mexico are all positive in terms of cleanliness without being sick.
What if I have a traveler's tummy after having Authentic Traditional Mexican Tacos?
"Famacia", pharmacy in Spanish, is located everywhere in Mexico and it is more like convenient stores. Therefore, no worry about that. Some are with doctor consultations next door if needed, but 99% are all Spanish. Google Translator might be able to help.
For us, we had a whole week of persistent diarrhea the first week of arrival. Both Dennis and I did not like to take any pills, so we basically just let it be and drank a lot of energy drinks for replenishment of water. The most powerful energy drink is Pocari Sweat, which I brought all the way from Hong Kong. Dennis was fully recovered from food poisoning in Hong Kong by drinking that, so I believe that it might help us in Mexico. You might check out your local supermarket to see if they have Pocari Sweat powder. It usually comes with 5 bags in a box. A bag you can make 1 Lit drink. It is light, easy, convenient and powerful.