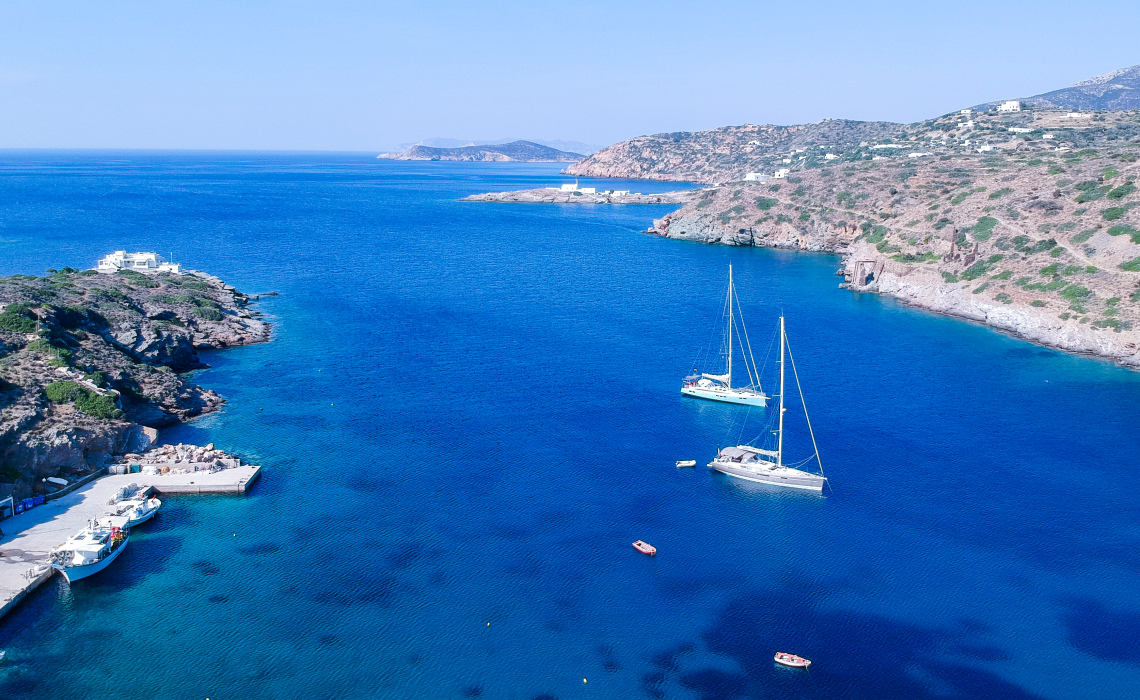 June 6, 2022
We make our way to the next Greek Island of Sifnos. The adventure west continues with the excitement of the unknown. What will we see? Who will we meet? And of course, the question asked by India and Nina every time…"Is there a beach there Dad?"
NO NAMED GPX
GPX
No elevation data
| | |
| --- | --- |
| Name: | No data |
| Distance: | No data |
| Minimum elevation: | No data |
| Maximum elevation: | No data |
| Elevation gain: | No data |
| Elevation loss: | No data |
| Duration: | No data |
It was a fun and easy sail for 25 of the 26-mile journey. The wind had picked up 20+ knots by the time we reached Sifnos. In addition, Faros bay where we were heading on the southeast of the island had the wind funnelling down from the north. Sails down and we motored directly into the wind to find a spot to anchor. Only a couple of boats anchored…just the way we like it, and a good thing because with the wind blowing as it was, I had no desire to drive around and risk going beam to wind. Straight into nearly the middle of the bay, drop the anchor and everyone gets to do their arrival jobs. By this time Karin, Nea knew exactly what to do and given Daniel's past of running charter boats, it didn't take long for him to catch on. With everything secure and in place, first stop, the beach.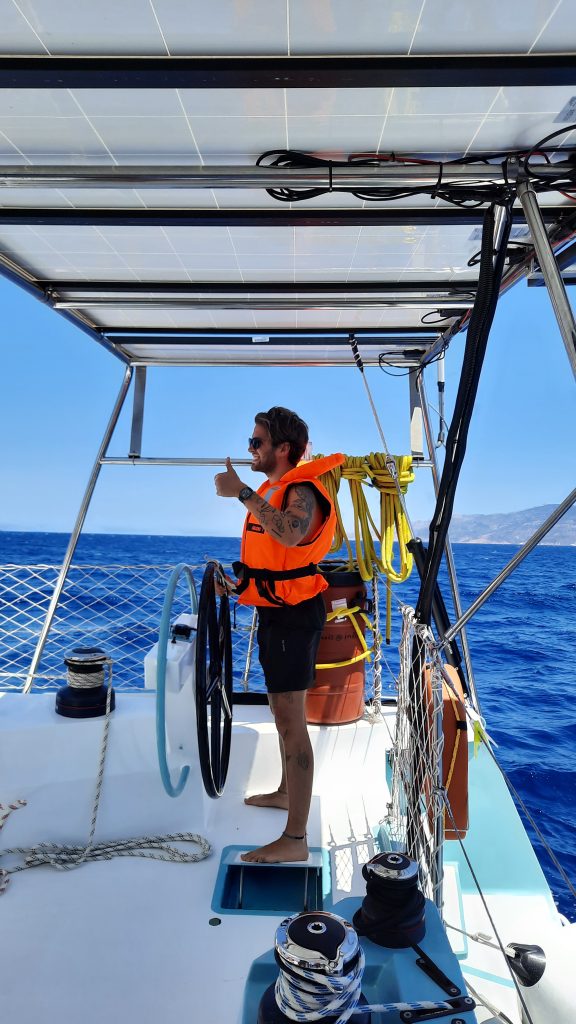 The beach had just the right stuff, sand and salt water. When we dingy from INDININI to a beach, I look for who else is on the beach and specifically kids. Once again, we found other kids of the same age for the girls to play with. There was a German family sitting under the tree and kids playing in in the sand. The father said he had come to Sifnos for the past 30 years. He enjoyed it so much as a child, he now brings his family to this beach for a couple of weeks every summer.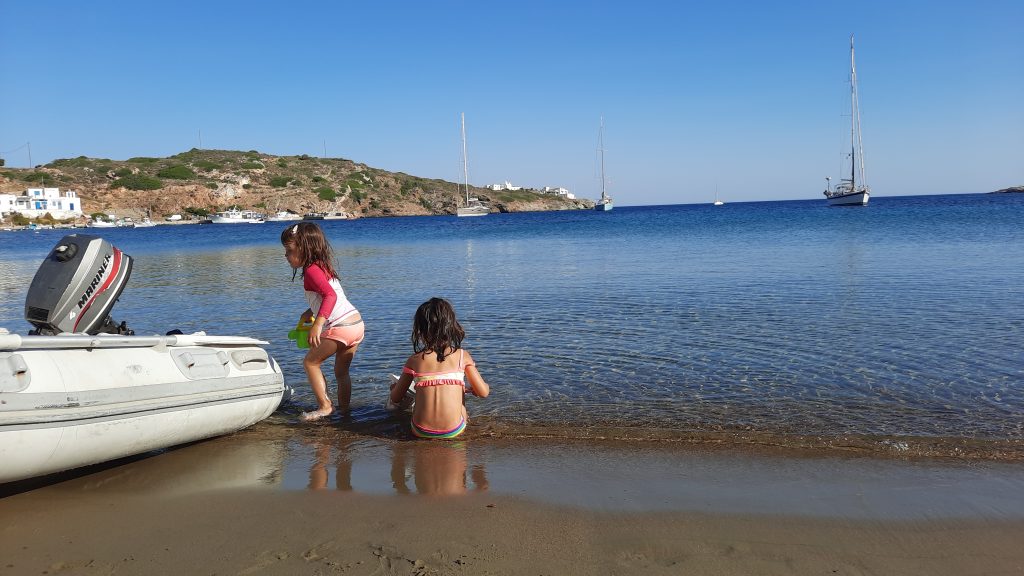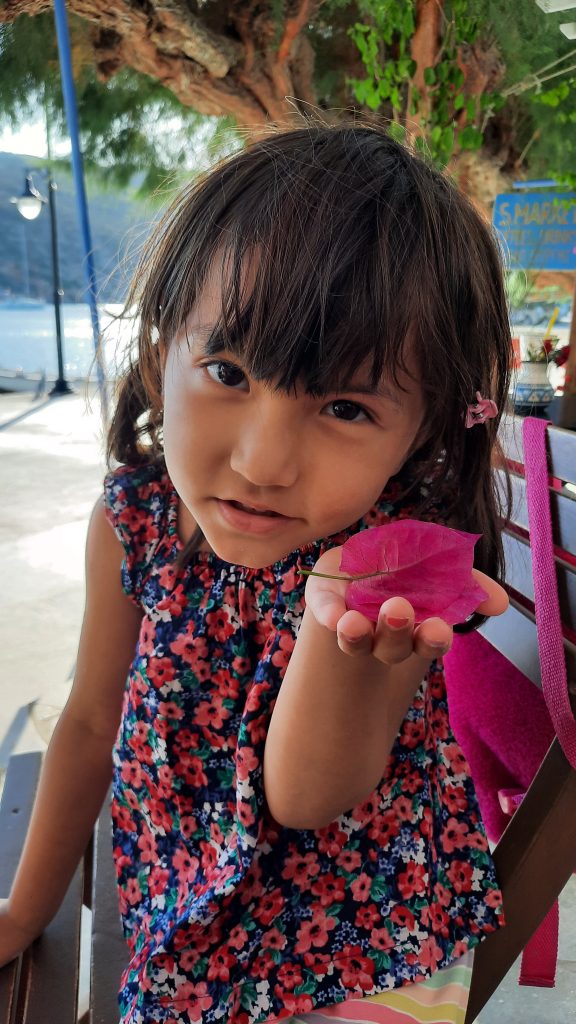 Faros and the neighbouring bay Gialos, which we went to for a night, were quite small so it didn't take much time to see the sights, have some fun move on. Gialos is where we bought a small book on Greek history which was enjoyed by all the crew for weeks to come. Our shopping there also included a deck of Greek playing cards which had pictures on the back of island sights which some we had seen and others we enticed us to visit.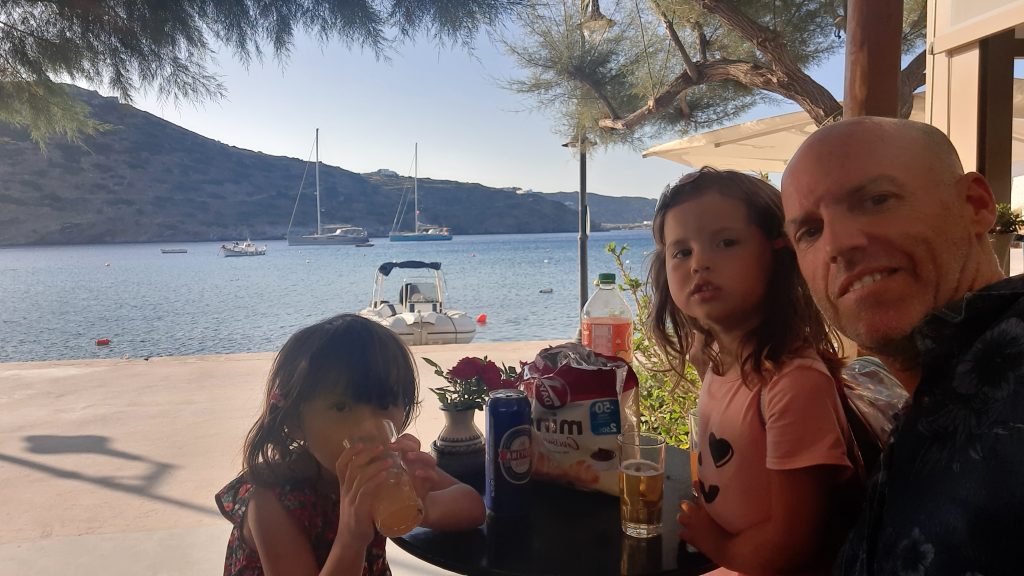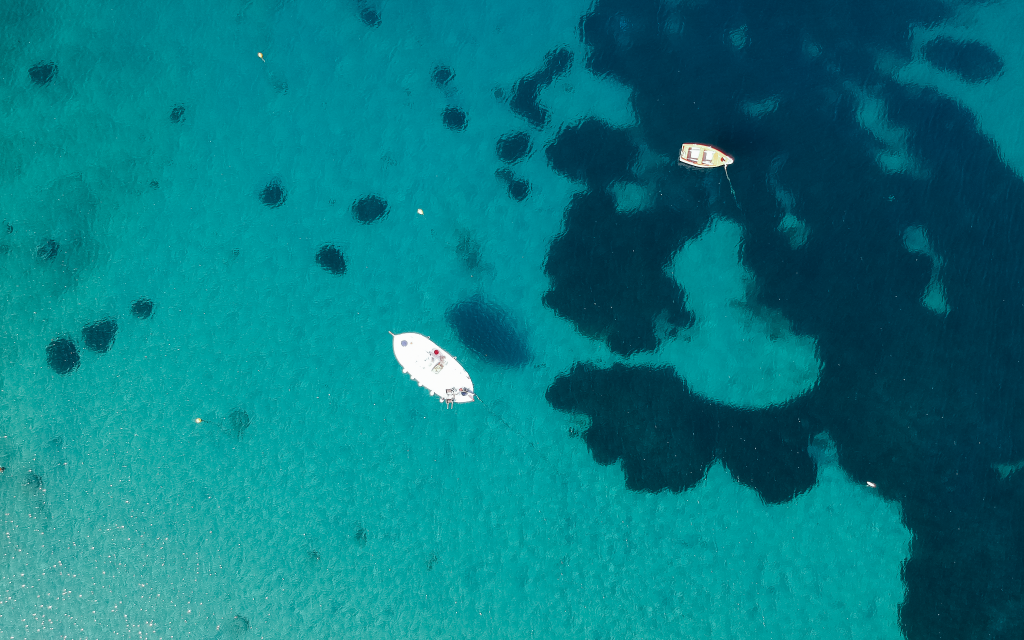 Next stop…Milos.