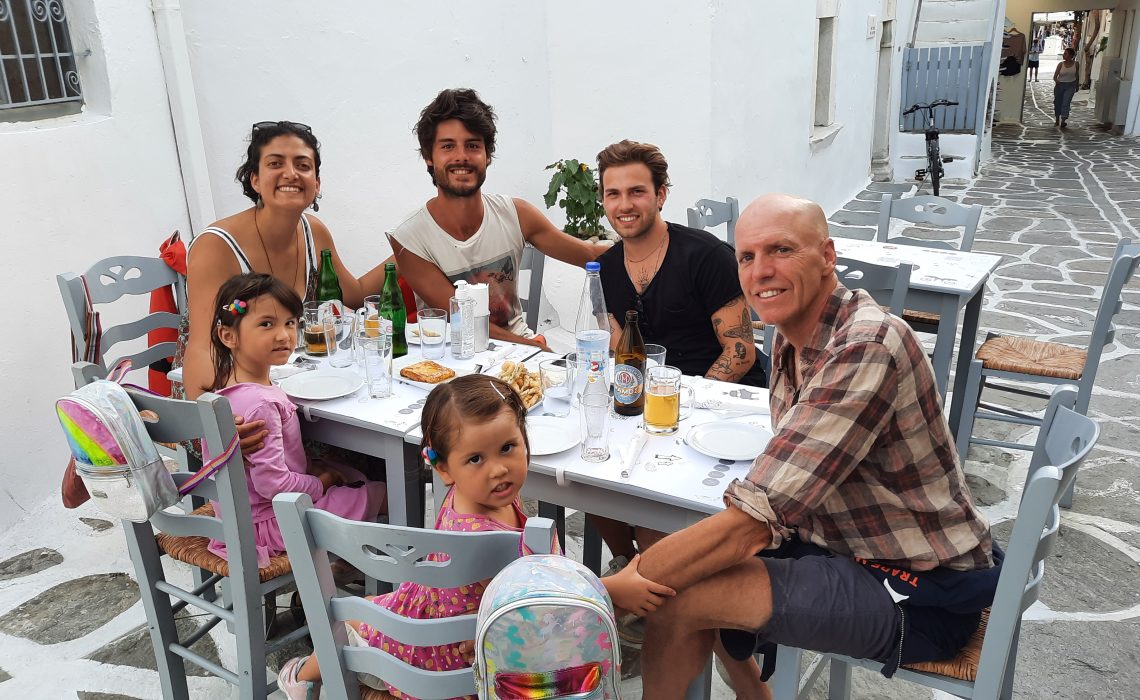 May 29, 2022
Out of sheer excitement for our next destination…Paros Island, it was an early breakfast and a gentle exit from our Danousa bay. The wind was on and off for most of the morning, but it gradually pushed us to the cape of Naxos Island. Given our past experience with island capes, we took in a reef and readied ourselves for what wind was on the other side of the island. PUFF, BLOW, SWIRL, CALM, BLOW, PUFF, SWIRL. The wind was a bit turbulent at the cape but soon afterwards steadied out to a nice 12-15 knots.
NO NAMED GPX
GPX
No elevation data
| | |
| --- | --- |
| Name: | No data |
| Distance: | No data |
| Minimum elevation: | No data |
| Maximum elevation: | No data |
| Elevation gain: | No data |
| Elevation loss: | No data |
| Duration: | No data |
Day 1
We sailed nicely right to where we wanted to anchor in the big bay next to the town of Naousa. It was late afternoon and time to go pick up our new crew member, Daniel! Daniel was from Budapest and spends his summer in Croatia as a sailboat skipper. He had time before needing to be in Croatia so he came to meet us in Paros for a bit of sailing. We met, had lunch and then as with all new town, it was time for the girls and I to EXPLORE!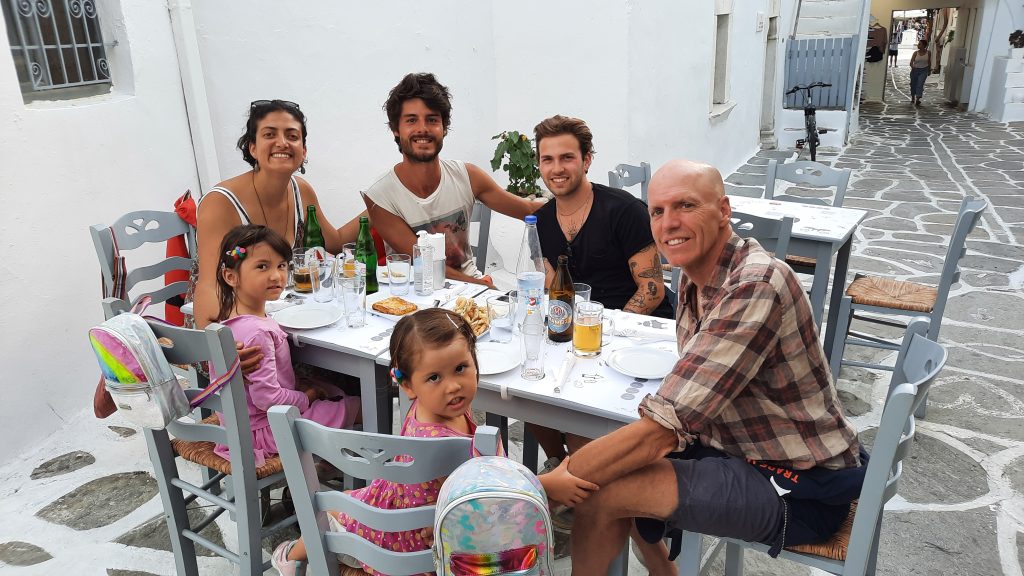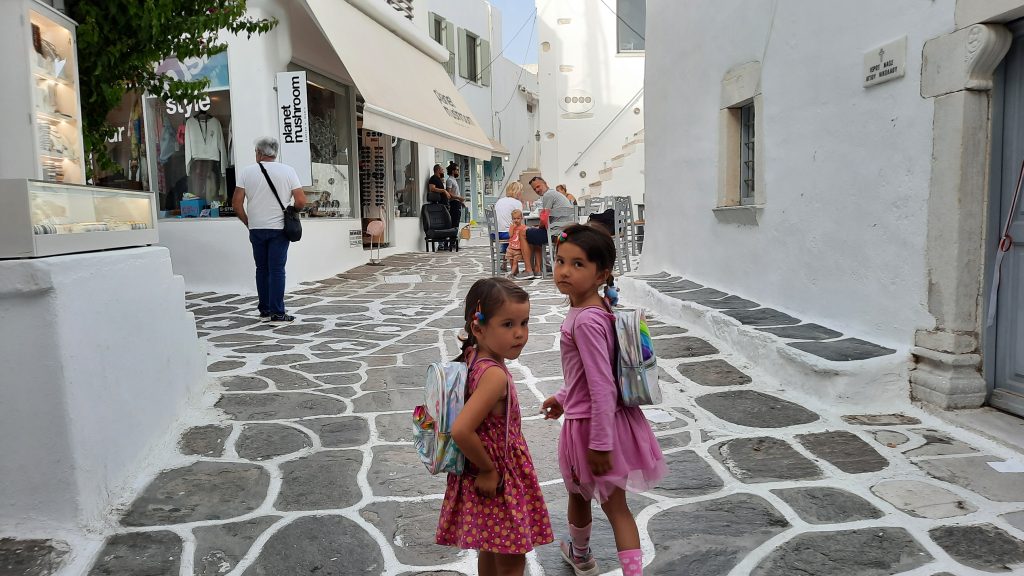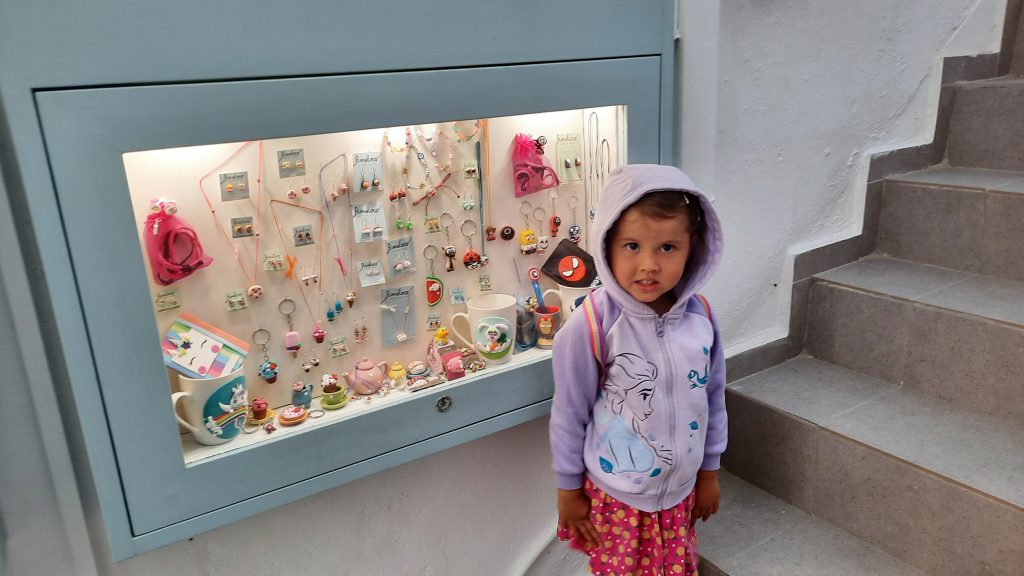 My first impression of Naousa was "new paint". In this area, all the shops, streets, stairs, walls, chairs…everything was like it had just been built, or painted that morning. We walked down the streets, spent time in a small church and said hello to the local cats;)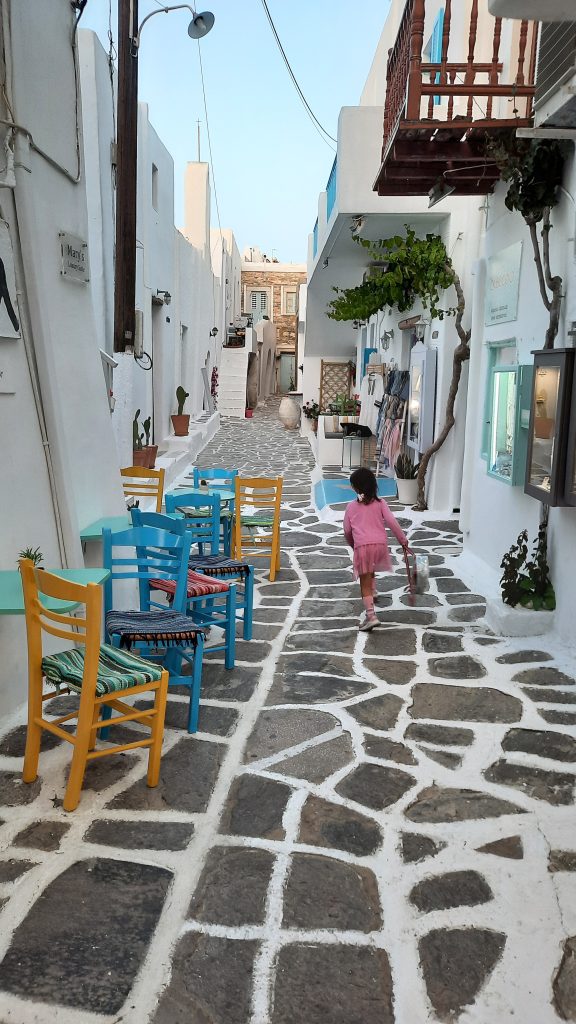 Our first evening in Naousa was coming to a close so of course it must have been time for ice cream:) A quick stop and then back to the boat for bedtime. We look forward to comes tomorrow!
Day 2
We head back to the town for more exploring. The previous day I had seen a playground so that was the first stop before it got too hot. India practiced her swinging by herself and Nina tried to wear out the slide.
We did our best to get lost. Its always fun getting lost and seeing what finds you. We followed the sound of some nice music and ended up at a little beach bar.
Who wouldn't want to eat ice cream in a place like this.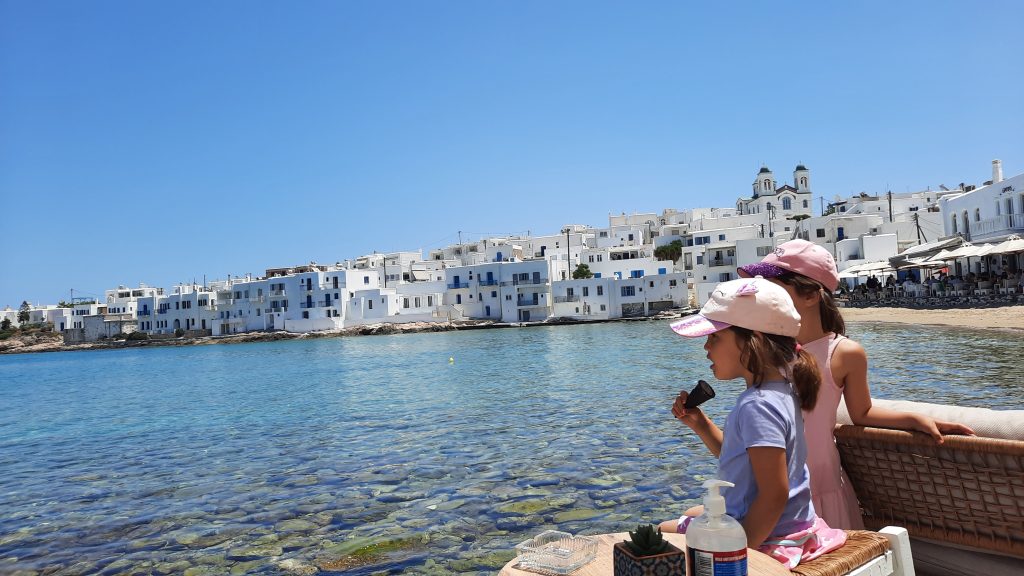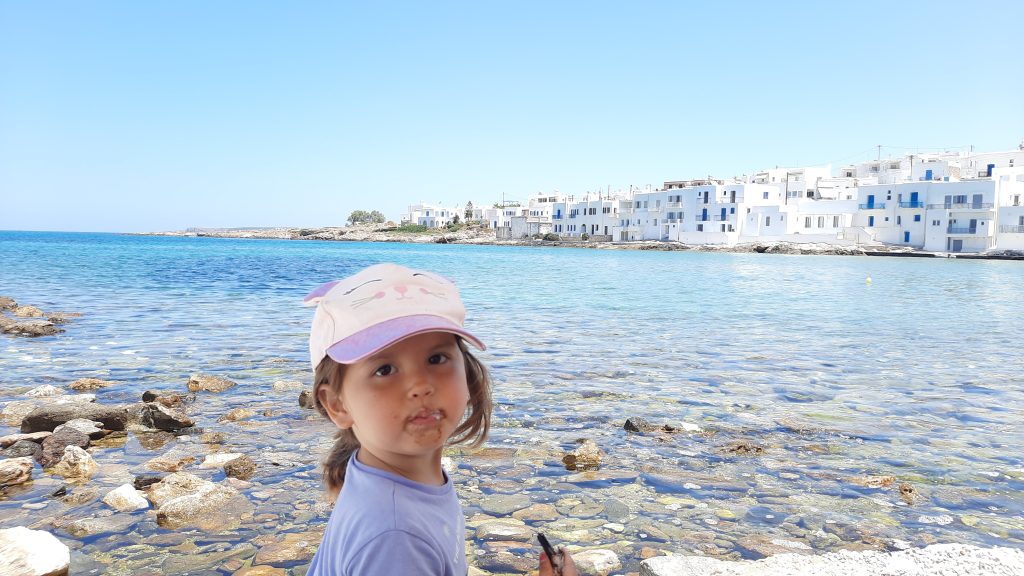 As with nearly all the Greek Islands we visited, you could not turn 90 degrees without seeing something of interest, or something that holds centuries of history. We walked through the little fishing port and headed to the end of the dock where we met up with Karin and Nea to play in the breakwater fort.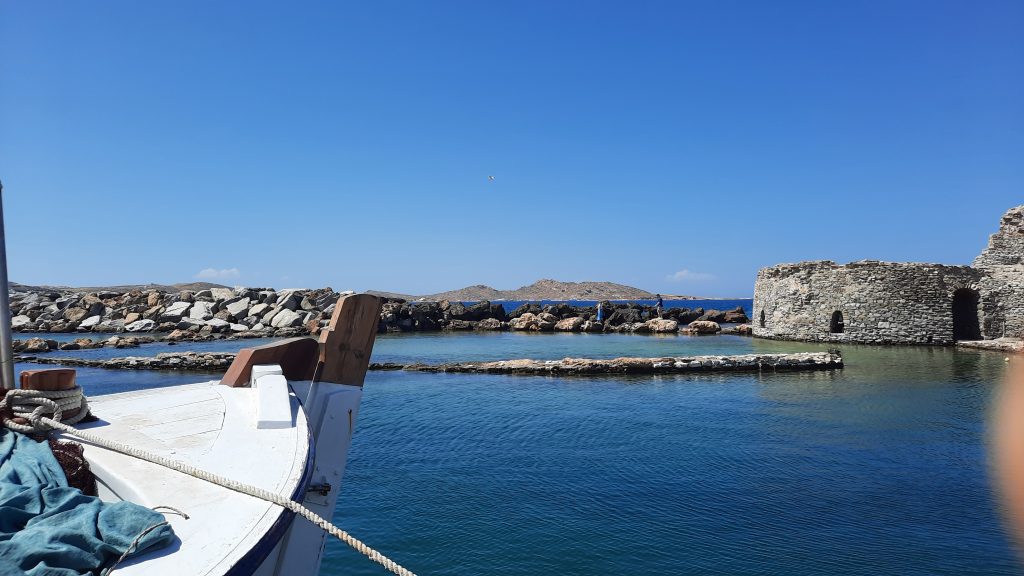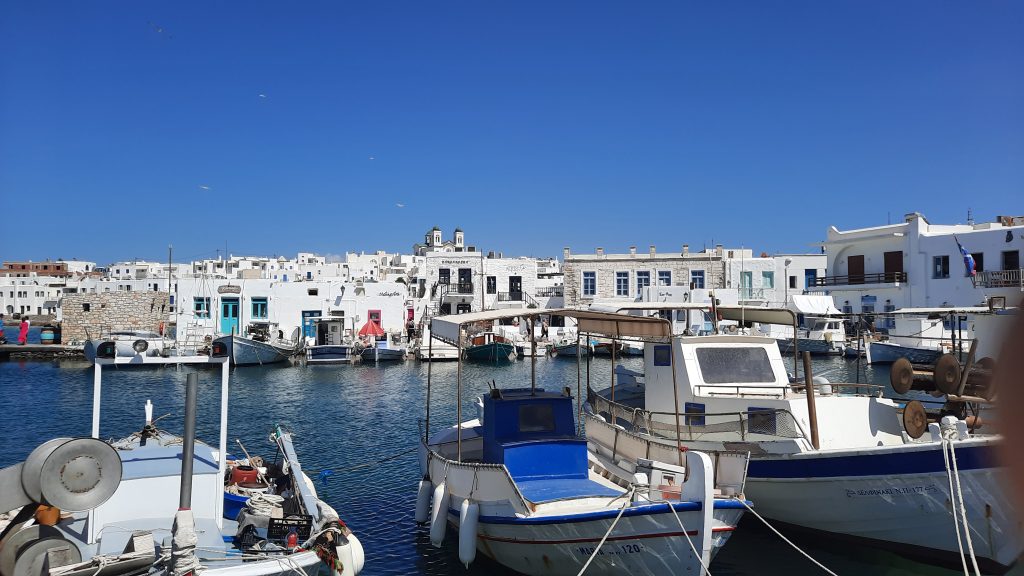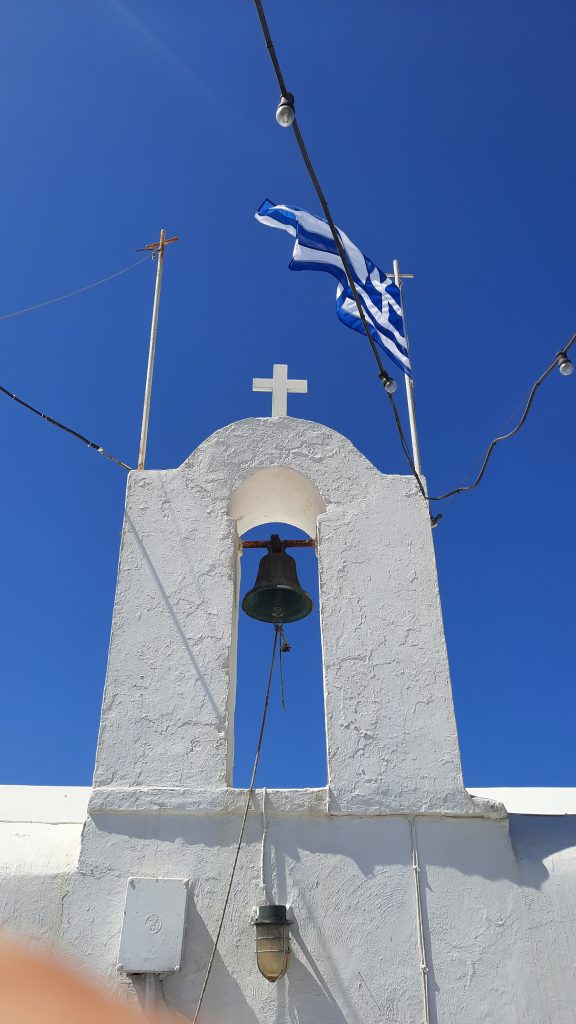 Day 3
We came in early looking for a place to have a morning coffee, juice and some breakfast and what did we find!!! The ultimate coffee shop for kids.
The fun thing about a place like this is that there are other parents that need their coffee in the morning and the ones with children are drawn to the child-soothing comforts of a place like this. The girls met a friend, Louisa, whose parents were here for the summer from the USA. They lived up on the hill and invited us to their place for an afternoon swim and fun.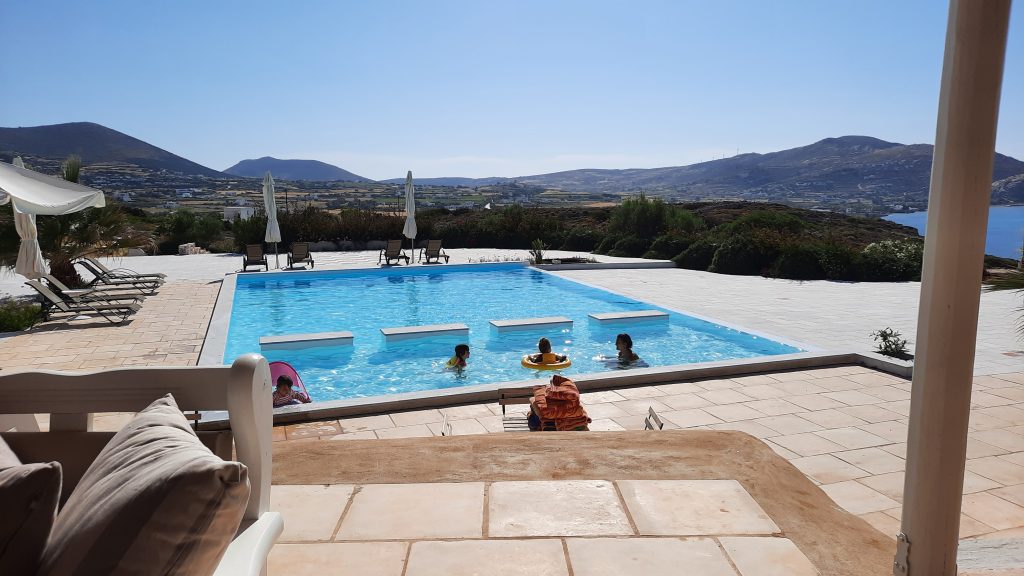 Thank you David and Louisa for your incredible hospitality. What a day;)
Day 4
The famous Agean Meltami wind was scheduled to arrive so we joined the precision of boats heading to the north side of the bay which is shelter from a north wind. We scheduled a play date with Louisa and friends at another beach. After INDININI was all anchored and secured, off to the beach we went;)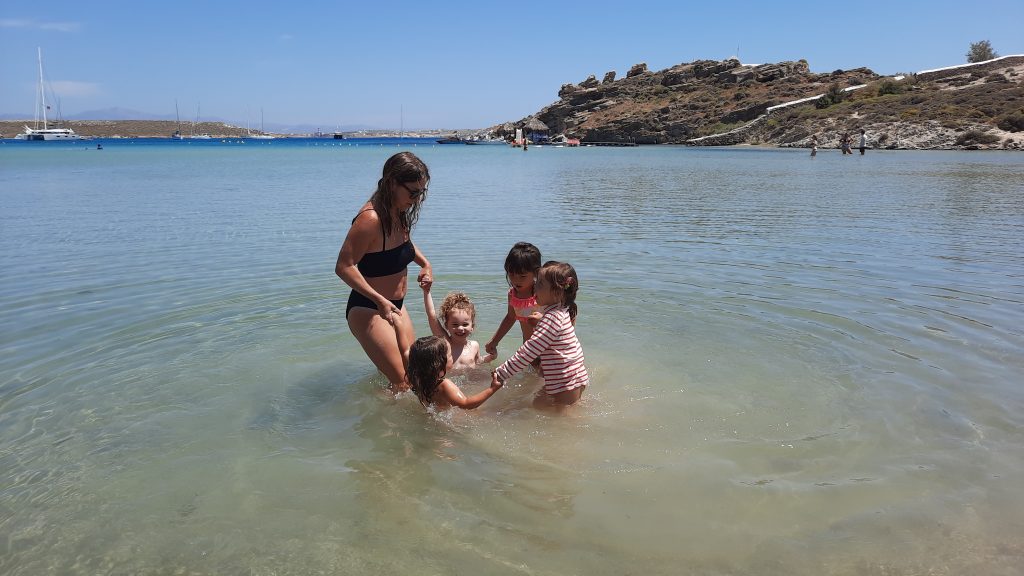 The other side
After Naousa we sailed over to Paros town for a night.