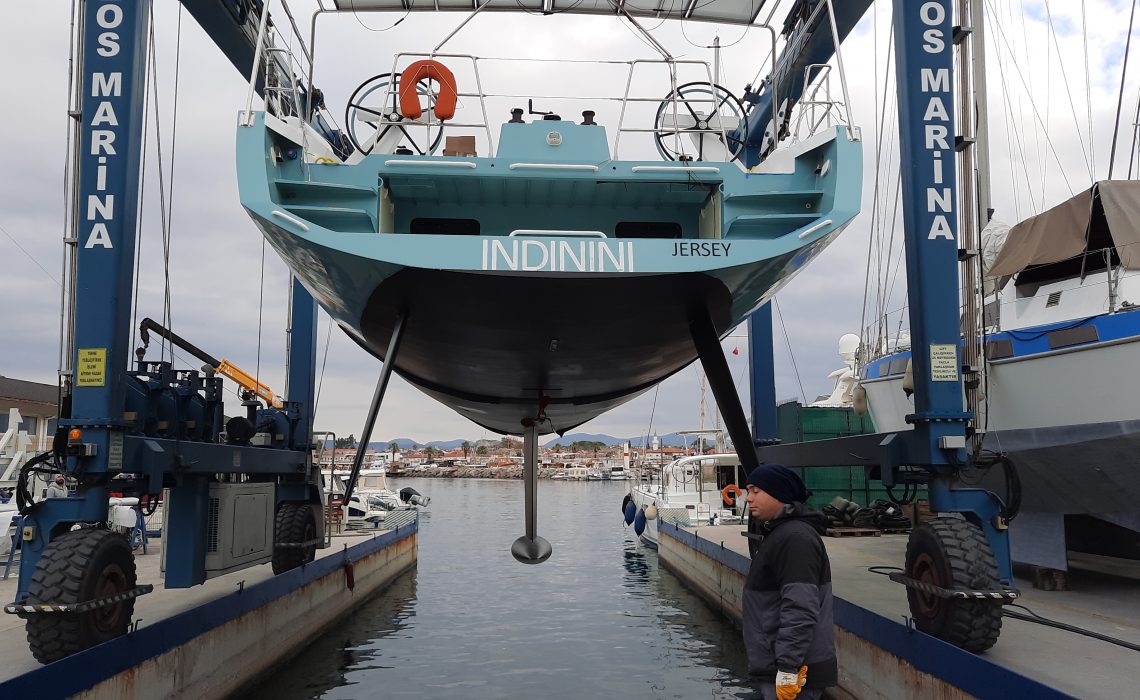 Putting a boat in the water for the first time can be a scary, exciting, daunting, exhilarating, stressful yet relieving time. For those of you that have done it, that initial moment of truth when the boat is in the water and the straps from the marine lift go slack…and…IT FLOATS!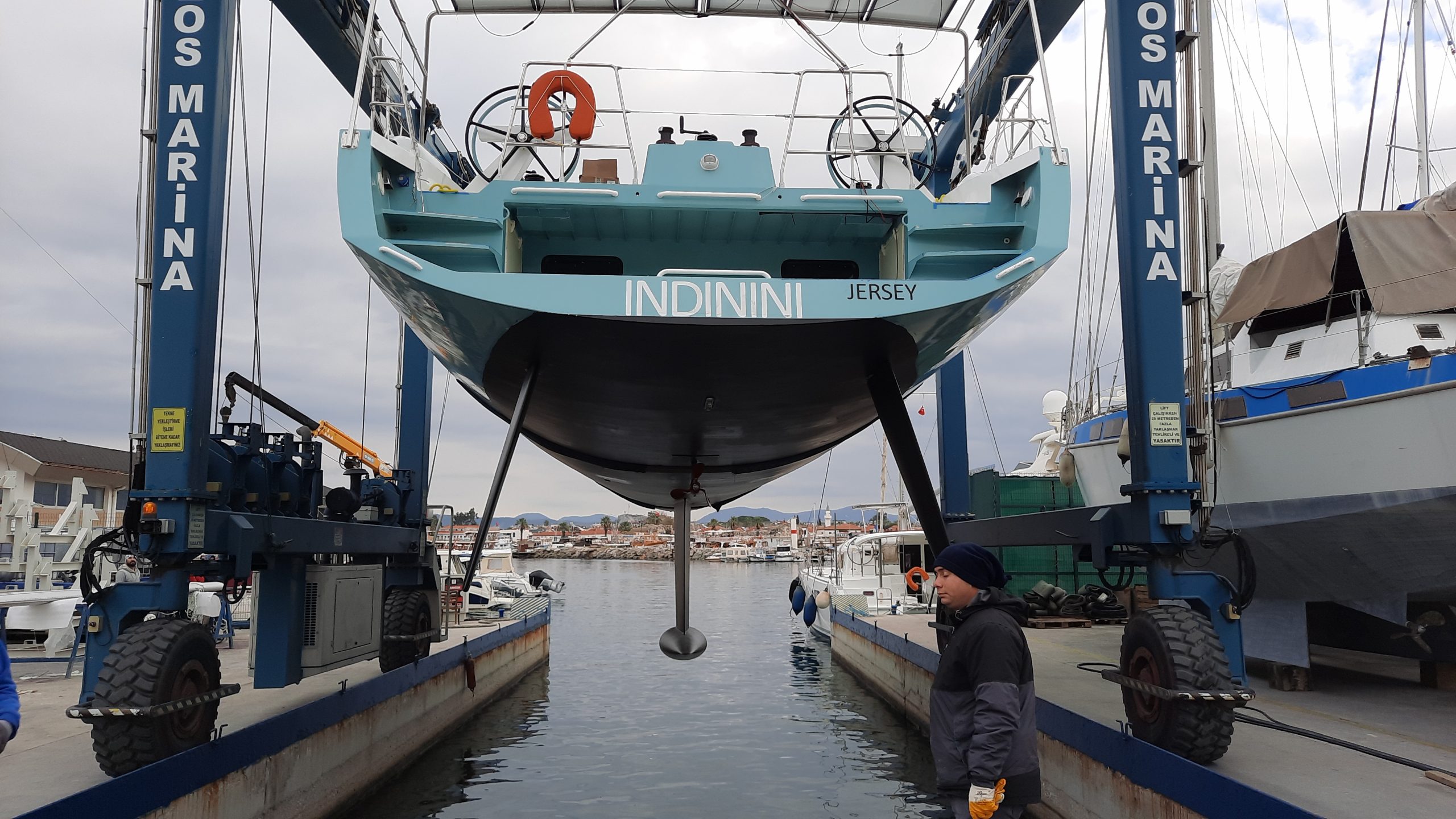 After all the boat works are done and everything is ready for launch the process begins. Here is a quick timelapse from taking the stands off to the splash.
To see #INDININI on the travel lift moving towards the big splash made me hold a bit of suspense. During the build and over the past years there were many people that offered their unsolicited comments. Some like, "oh my I would never do that, how do you know it will work" and "I would only buy a used production boat that has all the problems worked out" and "what experience do you have, how do you know it will float". There were these and other thoughts going through my mind. But regardless of the what if's I was just happy that I had finally reached a stage for her to enter the water.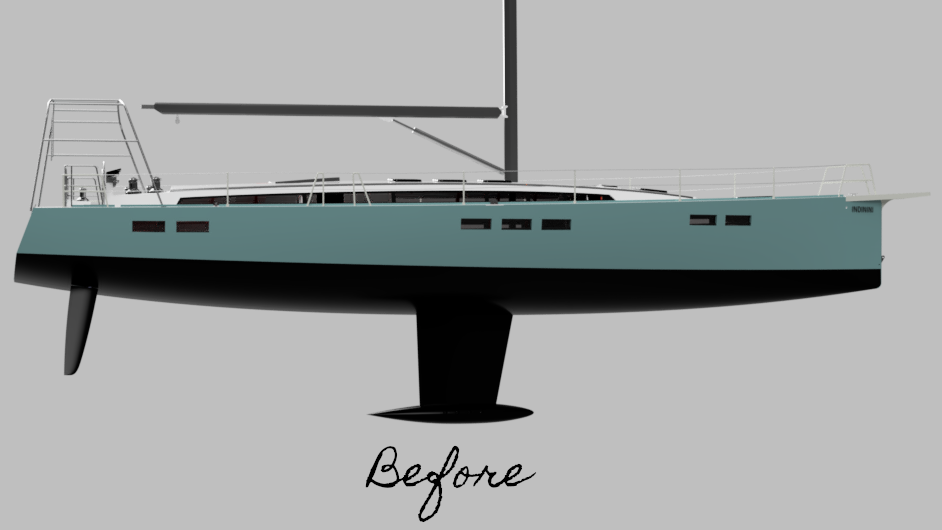 Ali the crane operator for the TEOS Marina has such a great job. Lifting boats of all kinds up and down during the day and this time it was INDININI. He and his team lifted and held her while I slapped a bit of antifoul paint on the bare spots where the pads of the supports held INDININI. Ali drove the lift over and after positioning and aligning properly over the pool area, he lowered away. Once on the water, I ran inside and looked and listened for water coming. I started at the bow of the boat. During the build process, I tried to minimize the number of holes in the hull. So in this case here are the ones I had to review…
anode bolt holes in the saillocker
19mm thru-hull and seacock in the fwd cabin for water intake used for the watermaker
60mm hole used as a sump into the keel
38mm thru-hull and seacock in midship for wastewater
19mm thru-hull and seacock in the aft engine compartment for intake for engine cooling. (not currently used)
anode bolt holes in the aft skirt between rudders
All of these looked great. In the water we went.