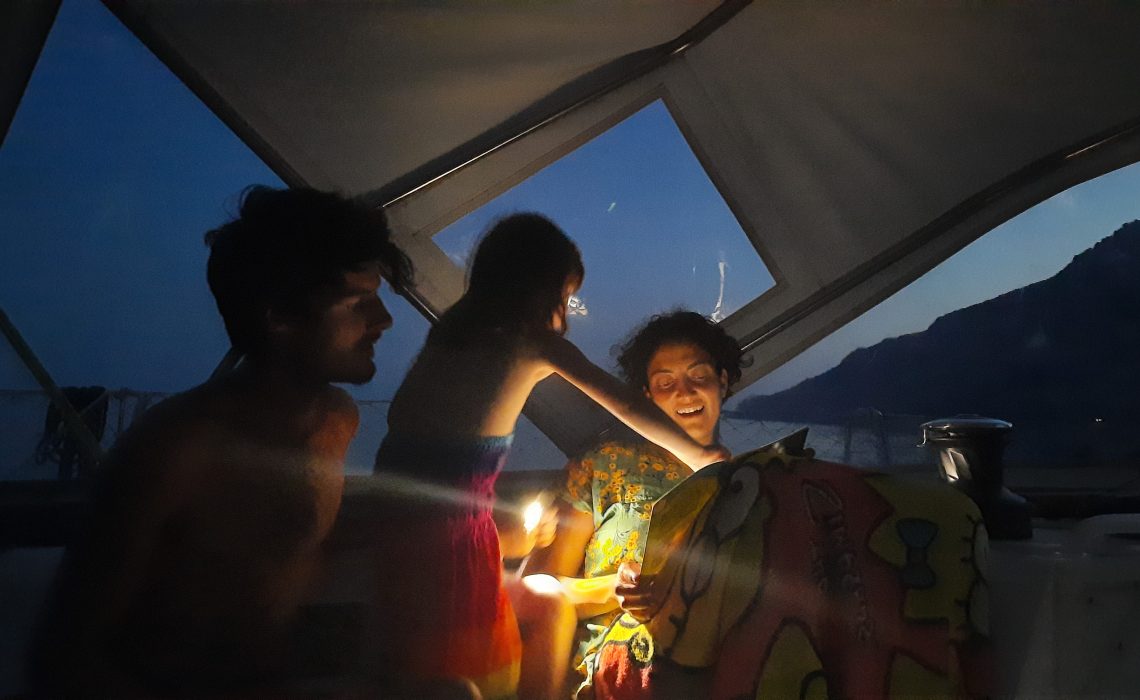 May 23 2022
Wind is coming…ready…set…SAIL! We were getting ready for our longest sail yet. HAHA not very far but longest for us and we could see the island destination. So off we went. No idea what Ikaria held for us. Given the wind forecast we decided to head for south side of the island. There were no harbours close for us to head for, rather just bay after bay along the shore for us to choose from.
NO NAMED GPX
GPX
No elevation data
| | |
| --- | --- |
| Name: | No data |
| Distance: | No data |
| Minimum elevation: | No data |
| Maximum elevation: | No data |
| Elevation gain: | No data |
| Elevation loss: | No data |
| Duration: | No data |
It was an amazing sail. Not to fast, not too slow. We saw our first dolphins playing at the bow of the boat. The girls got their first opportunity to stand on the bow and laugh with their new dolphin friends. Cruisers always talk about their dolphin experiences. The common theme is that it never gets old. Each encounter is like the first. We learned over the summer the truth of this statement.
As the day went on and the sun fell lower in the sky we reached the cape of our destination where we would spend our first night on Ikaria. Lighthouses in a way, are similar to our dolphin experiences. They sit in the most remote of places, sometimes in the most romantic of places and always raise a level of appreciation when we sail close.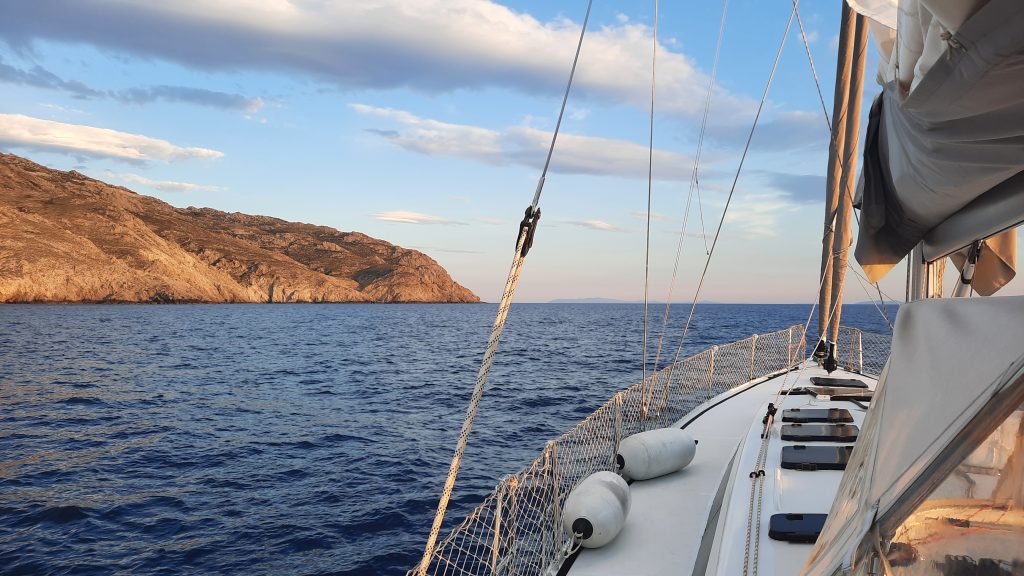 The next morning we woke to calm flat waters. We motored about 5 miles along the south coast to the first small village. It was a perfect place to anchor and plan for a little exploring. Of course little Nina is always ready for getting in the dinghy and find a sandy beach. She's ready!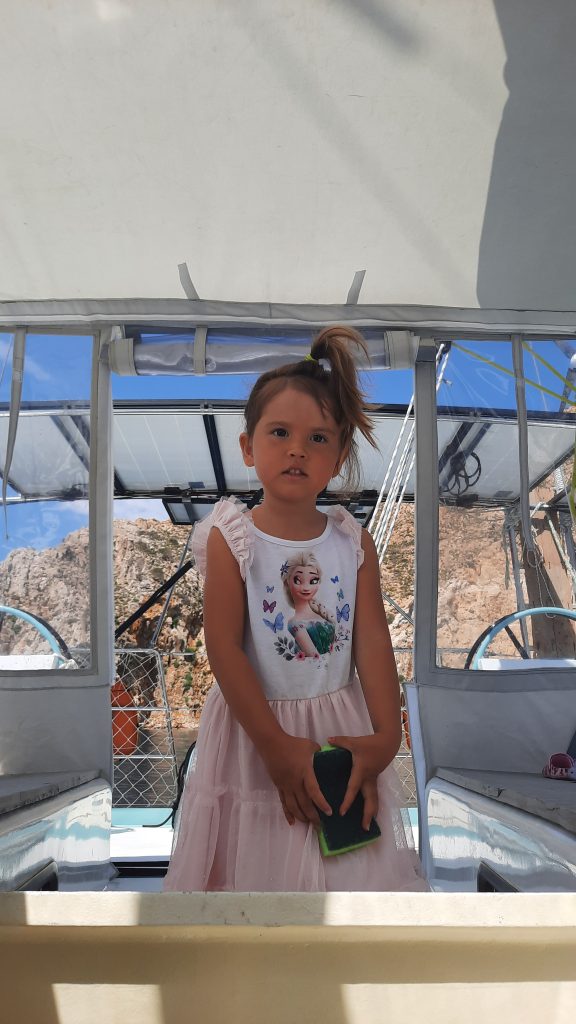 It was a good stop for getting daily exercise. The village is situated on a hill so if we wanted to get some fresh bread, or stock up on groceries, it was a bit of a grind up the hill in the heat. Luckily little girls like ice cream on a hot day, well any day, and this helped getting little legs in motion:)
With no plan, no timeline and no real place to be the beautiful thing is you look at a map and decide what you want to explore. Looking at the map in this location didnt provide a lot of WOW options but with limited options also provides you wtih the ease of decision making. There was a 'beach' located on a few miles down the coast. The anchorage didnt look so great due to the relatively deep water and close proximity to the rocky cliff but thats when having 200m of chain comes in handy. Heck, given that it was only 20m really didnt matter anyway;)
We motored down the shore, dropped the anchor and enjoyed the view, the quiet, the remoteness and the fun to be had on deck.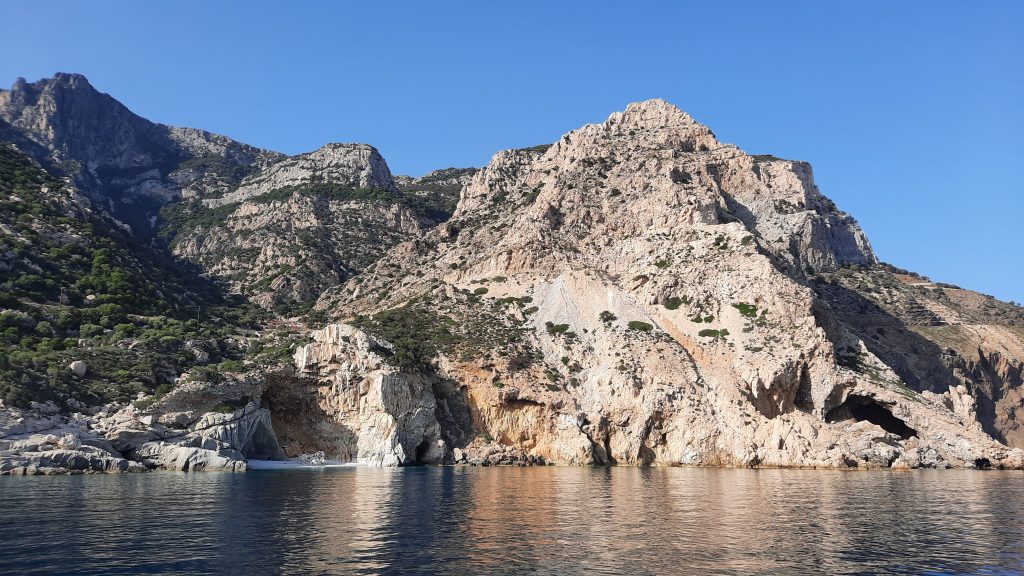 I always wondered who is the bigger kid, Karin or the kids;) Both India and Nina were very fortunate to have Karin in their lives no matter how short of a time it was. Here is a night that shows the impact she had on their life. They sang and played games on the deck of INDININI. Singing and dancing is so much fun and still years later, when Nina picks up a piece of broccoli at the dinner table and calls it the broccoli microphone and starts to sing into it, I recall this video and how it affected her musical life.
With a tired crew after a happy and fulfilled day, its time to watch the sun drop below the hills and think of all the wonderful things we experienced during the day. We learned of song, we learned of walkie talkies we learned of Greek mythology and most of all we learned of fun.