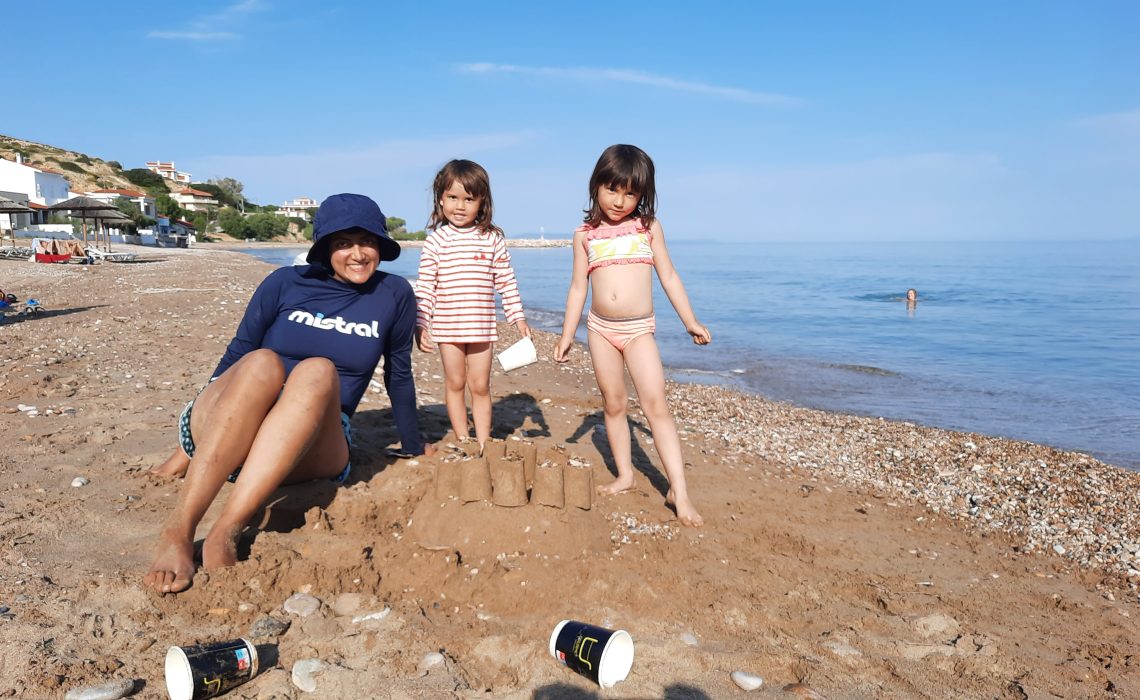 May 2022. Well here is something we didn't do very often…sail back the same direction we came. Inousses was north of Chios town and we sailed north for a couple of reasons. After the long period being tied up on the town quay…as amazing as it was…we needed to get a move on and see some other sights. In addition to this, the weather was blowing from the south for a few days so it only made sense to head north. Now that we had the experience of being in Inousses for a few days and an exciting experience it was, it was time to head out. So out through the heads, past the small church and heading south with the wind. Away we went.
NO NAMED GPX
GPX
No elevation data
| | |
| --- | --- |
| Name: | No data |
| Distance: | No data |
| Minimum elevation: | No data |
| Maximum elevation: | No data |
| Elevation gain: | No data |
| Elevation loss: | No data |
| Duration: | No data |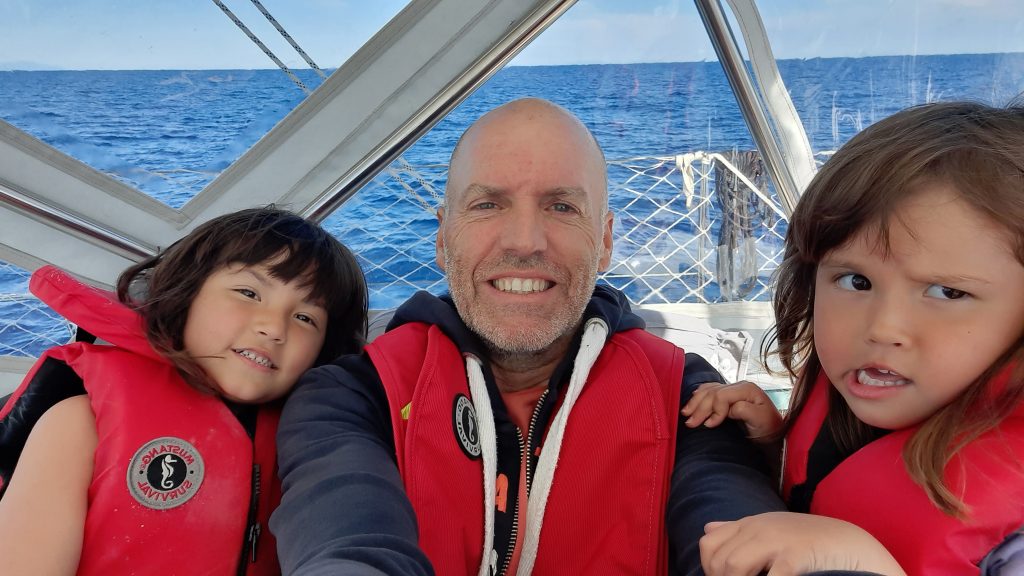 Spirits were high, and everyone was happy. Smiles and funny faces always mean a good thing. It started off a bit slow but picked up with the day. We bobbed around for a while which was ok by me because looking at the blue water is always mesmerizing.
Once the wind picked up, we moved as we should. Some parents take their kids for a drive in the car when they want them to sleep, well the same goes for me and the boat. The rocking motion of the boat, the sound of the waves, and the cool breeze is a perfect formula for little ones to sleep.
We sailed south to the end of Chios island and it was approximately twice the distance as our similar journey north. When we got closer to the end of the island and India woke up, she got to practice her skipper skills again. At 4 years old, she was great at knowing left/right and turning the wheel…even if she had to look between the spokes;)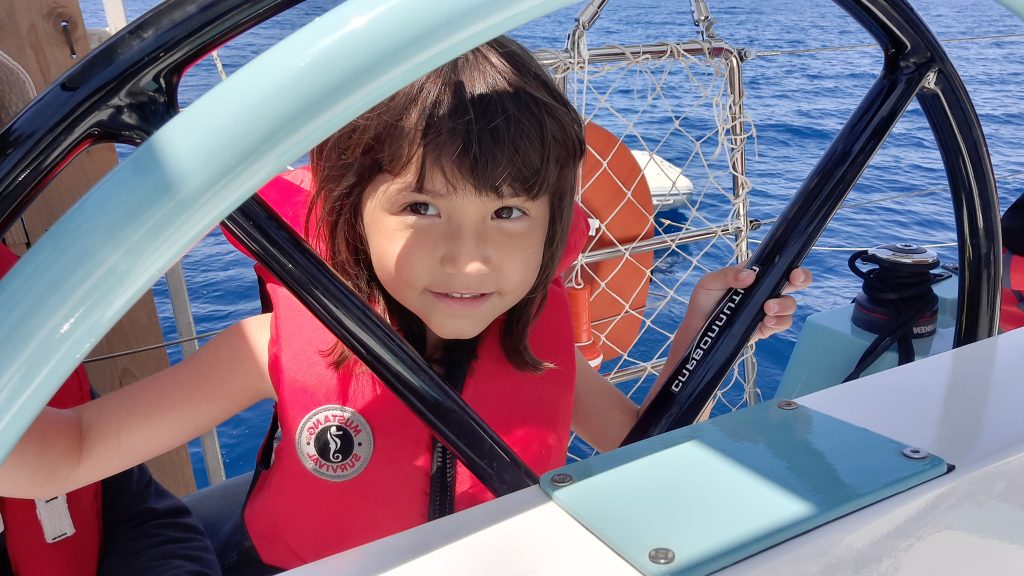 Mid-May, but given the location, we certainly didn't have to contend with any other boats. It was an easy anchor and of course, we had to stick to our mandate and head straight for the beach.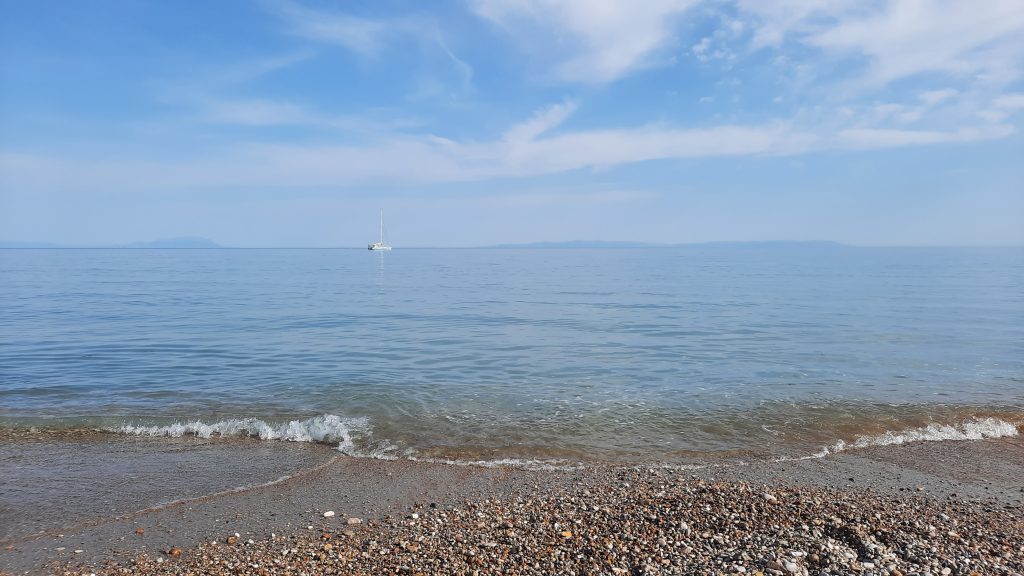 I think the beach does something amazing to all ages of people. Once your feet hit the sand, and you realize where you are, the rest of the world disappears. No more worries, concerns, or troubles. It has the power to turn people of any age into little kids. It certainly did for the 'grown-up' in our adventures. Karin and Nea were amazing with India and Nina. Not only did they teach them many things, they were calm and patient and had the ability to communicate with them in a way that they understood.
Of course with all good things, our beach time had to come to an end and back on the dinghy we went to prepare dinner on INDININI and get a good night's sleep in the calm waters of South Chios.