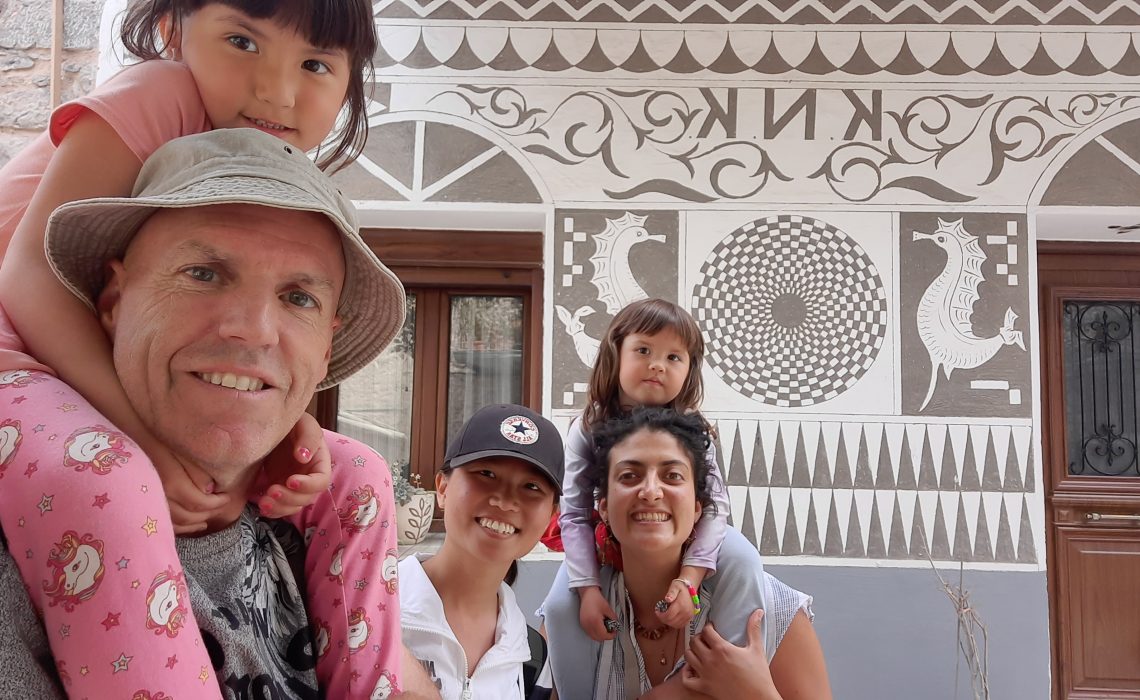 April 2022
A boat for adventure on the water and a rental car for adventure on land! We were not quite ready to head out from Chios Island so after a few weeks on the town quay it was time for a bit of adventure. Chios is one of the bigger Greek island and is most known for mastic and mosaic. So lets see what its all about.
Luckily there was a car rental sign just across the street from where INDININI was tied up. In true Greek form, the family that ran the rental company was fantastic. We got a great car for EUR20 a day that the 5 of us could fit in and cruise the south end of the island. First stop…Mesta. It is a nice feeling to be behind the wheel driving in a foreign land over hills, through valleys, and between lines of olive and mastic trees. India and Nina, our little adventurous always looking out the window and asking questions which Dad usually had answers for;)
Mesta
We set off earlier than usual so when we arrived in Mesta it was time for a coffee and some yummies for breakfast. Nina as always had some smiles and laughs for us as we sat in the narrow lanes with no one around. It's always nice to share these quiet times in a place like this with your kids at this age.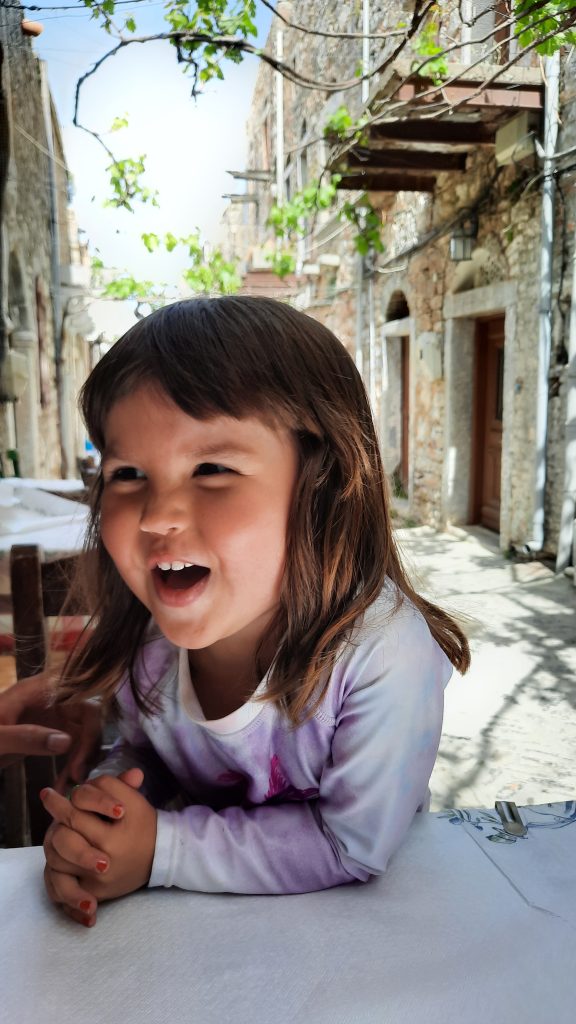 The touristy area is relatively small which made it great for parents with kids that don't last long on their own little 2 feet. We walked around and just took it in. As I am sure everyone visiting Greece says, the history in these types of places is felt just by walking around.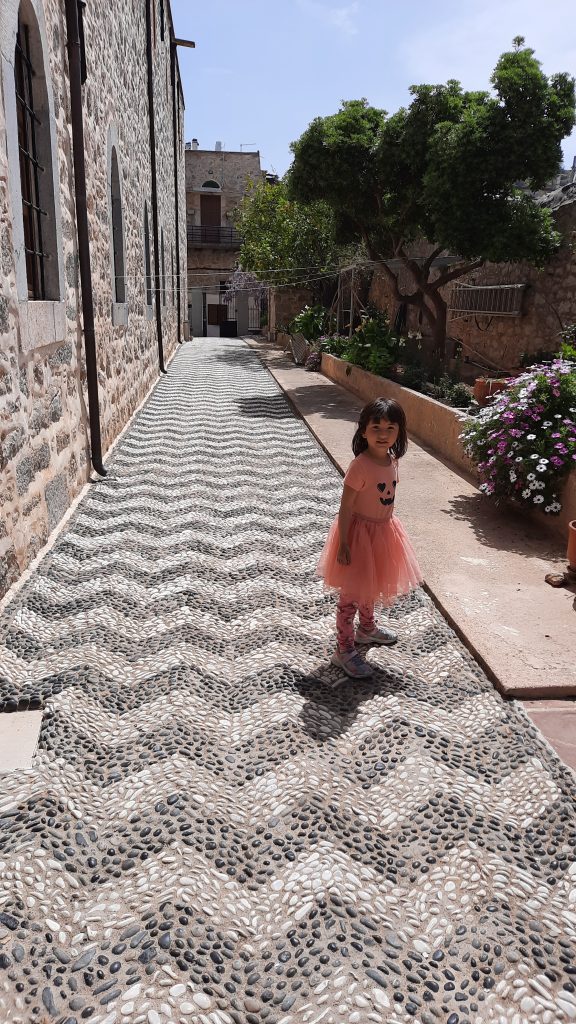 Making Mosaic
Turn one corner and then another and what do we see…making mosaic in action. Even though Mesta is most commonly known for being one of the Mastic villages, we got to see the making of mosaic in action. This was very educational for all of us, even India and Nina! We stopped and watched and then we learned about flower glue, different types of stone and marble, the good side, the bad side, mirror image and how the mosaic is made in general.
The really exciting part for me as a parent is to see my children refer to this moment of learning a year later. Their little minds absorbed this mosaic lesson on a remote island in Greece it was such a memorable educational moment it really stuck.
Pyrgi
Now back in the car and off we go again. Next stop…Pyrgi also known as the "painted village". Coming from N.America where mass production and ease of building is common practice, to see the detail that has gone into the buildings here is something to stop you in place and make you look.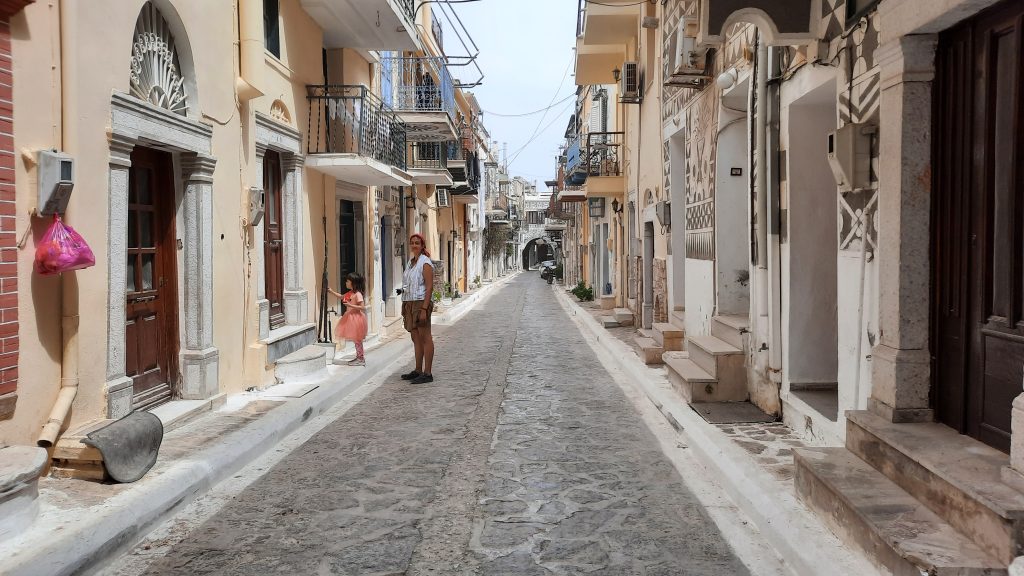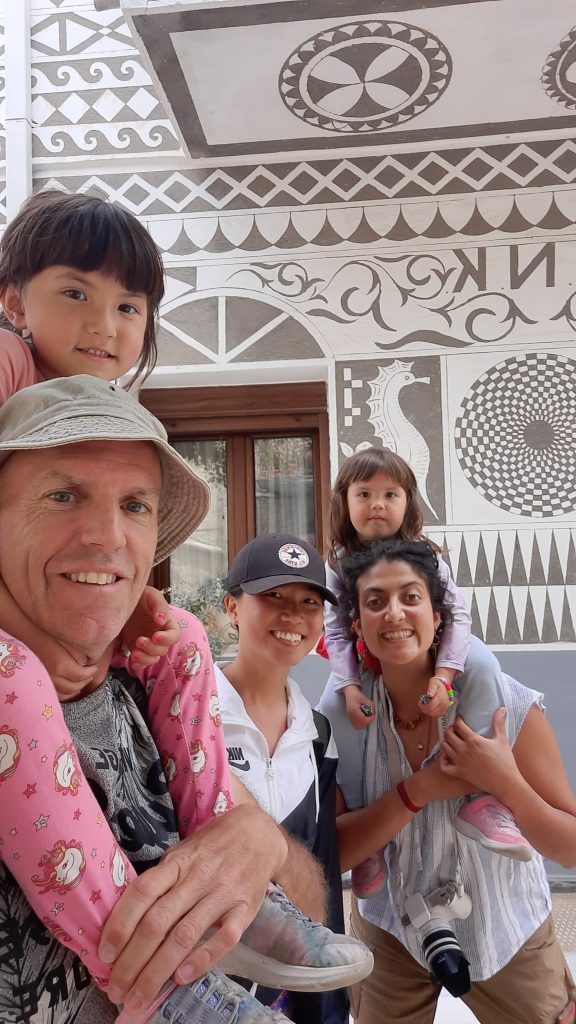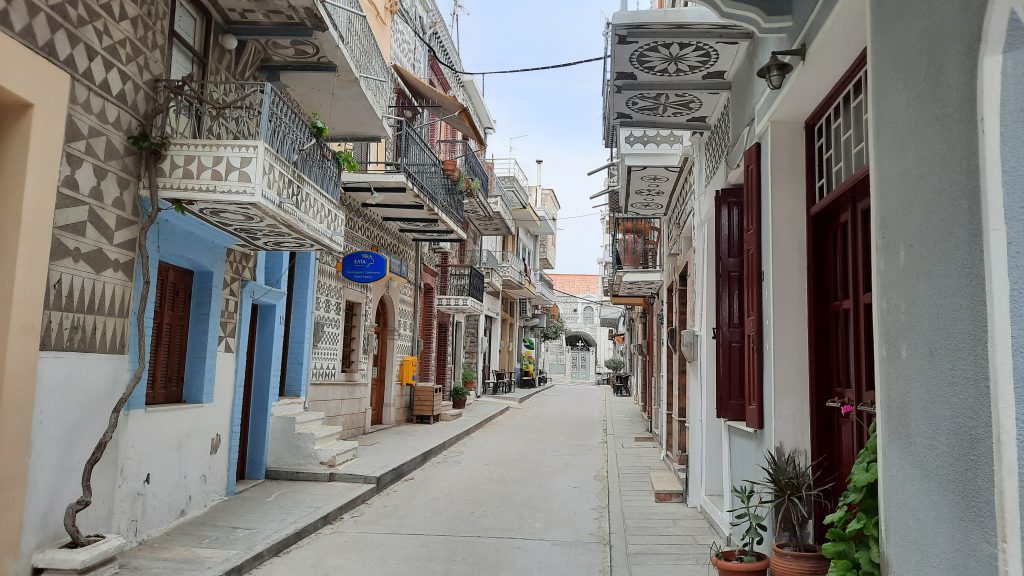 Black Rock Beach
On our venture back, after our enjoyable drive through the mastic trees, we headed back to the road along the east coast. We headed for a little back which I had previously visited. En route to the bay we saw a sign for a beach. It seemed quite popular so we changed course a bit and headed for it. We it was certainly different and worth the stop. No beaches around this one were like this. It was amazing! Sandy beach 1km north and sandy beach 1km south. The official name of the beach is Paralia, but we of course had to call it Black Rock beach. It was still April so didn't have the hot days of summer, but imagine trying to walk on this beach in the summer sun!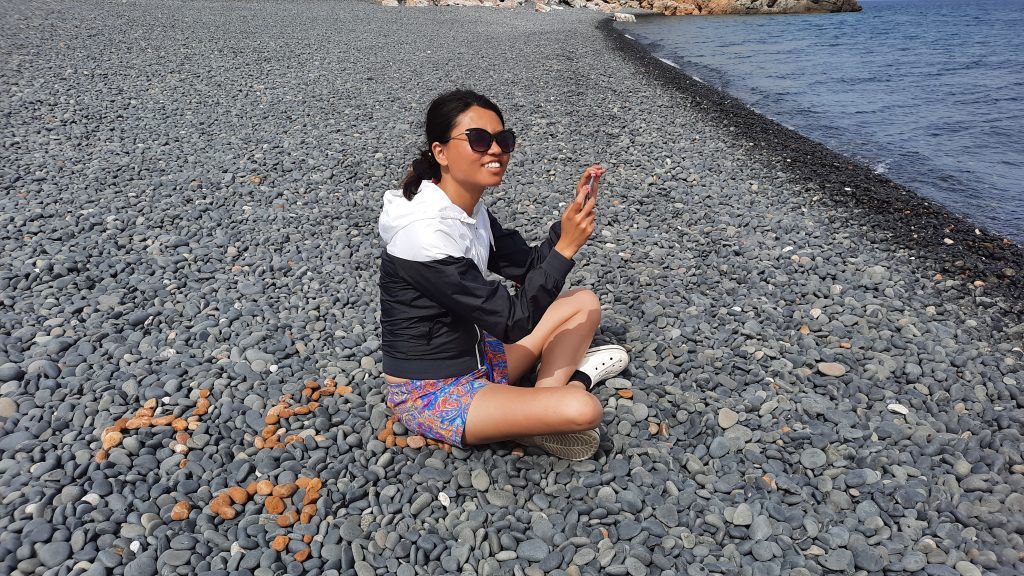 Thank you south Chios. The venture was a fun and educational one!